Sort by Color Math Test
Take this test and record or print out your score. If you are not able to sort by color, please go back through the lesson again.
Question 1:
Click on all the red eggs.
Question 2:
Select the green eggs to go into the green basket by clicking on them.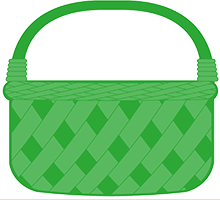 Question 3:
Click on blue shapes below.
Question 4:
How many hearts are blue?




Question 5:
Which candy bear does not look like the others?