Math Test - Counting to Ten
Take this test and record or print out your score. If you are not able to count from 1 to 10, please go back through the lesson again.
Question 1:
Question 2:
How many fingers is Miss Maria holding up?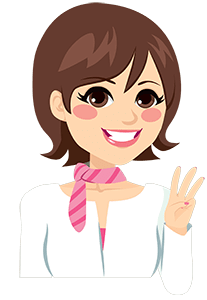 Question 3:
How many birds can you count below?
Question 4:
Type in the number that is missing.
Question 5:
How many fingers are there?